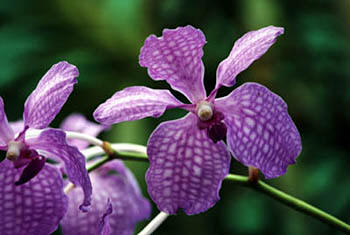 Love, Stress Management, Car Road Rage Remover, Gay & Straight Relationship Aromatherapy & Natural Insect Repellents for Dog, Cat, Horse, Child, Travel, Home, Stable, Golf, Fly Fishing, Camping & You with a soothing scent that will make you feel happy and Relaxed.(works 50% stronger than DEET and Safe)

*Products *Car Road Rage Remover *Gay Attract *Man To Woman Attraction *Woman To Man Attraction *Lesbian Attraction *Bugrepel Insect Repellent Home *Ant Control *La hormiga Libre PARA Naturalmente *Water Based Insect Repellents *Oil Based Insect Repellents

*Golf -Get Birdies Not Bites *Fishing *Pets *Personal Note from theCreator of Bugrepel * FAQ-Why Buy Bugrepel? *Insect News--What is the going on with the insect problems- Lyme Disease & West Nile Virus Updates! * Cat Pee Remover and keeps dogs from

peeing and pooping in the house
*Call now and order! 1-908-892-4372 All our Products are 100% Child & Baby-Safe! *Home *Our Link Partners *PR *Privacy Policy *Testimonials *Reiki *Home Basket * Pet Water *Home Diffuser

Protect your Horse friends from Lyme Disease, West Nile Virus, Equine Encephalitis and other Insect-Borne Diseases! *Horse Webpage * *What is Lyme Disease? *Survey

*Money Attraction *Personal Unique Perfume * Be Happy Attraction and What are Essential Oils
Press Release
News Release

Contact: Barbara Glander FOR IMMEDIATE RELEASE
Bugrepel
P.O. Box 39
Columbia, NJ 07832
bugrepel@ excite.com
http://www.bugrepel.com
Phone #: (908)892-4372
Bugs Avoid You Like The Plague

Columbia, NJ--Bugs and ticks won't go near you anytime anywhere whenever you spray on Bugrepel Bug and Tick Spray(TM) or use the Bugrepel Shampoo or the Bugrepel Concentrate. The National Bug Organization gave Bugrepel, a small company in New Jersey, several thousand bugs to test and the results were astounding. (see attached photo) Bugs won't go near you with Bugrepel on. You understand how important this is to you, your family, and friends especially with West Nile Virus and Lymes Disease on the loose.

Based on long standing evidence that bugs "hate" particular scents, this naturally occurring
combination stops bugs before they stop anywhere near you. So safe yet so powerful. The scent will exhilarate you yet not overpowering. A non-staining natural reasonably priced product that will protect your loved ones. Many groups of individuals have used this product throughout the world including gardeners, fishermen, hikers, hunters, campers, mothers and children, farmers, construction workers, horseback riders, and families. And people who just hate bugs and ticks.Bugs won't be your friend but Bugrepel(TM) will.

Please contract for further information and a free sample.

We're the people who hate bugs and ticks.

It's not magic, but you may think it is. The fact that there is a completely safe, natural answer to all your concerns about bugs. (Just the description of any bug on me gives me the shivers) Flies, ticks, ants,roaches, fleas, mosquitoes, all possess that annoyance that drives people crazy.