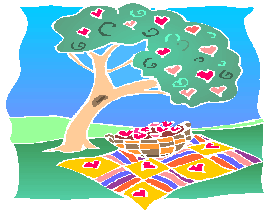 Bugrepel Insect Repelling Home Reed Diffuser

Use in the House
Use on Picnic Tables
Natural long lasting

Easy Way to keep Insects Away

Works for Flies, Mosquitoes, Chiggers, No See ums, Gnats, and over 40 other types of insects

Natural, non-toxic, safe, soothing spicy apple &citrus scent

Strong Luxurious Calming Natural Protection for You, Your Home, Your Family, Kids, Pets.

The scent will fill the air with a soothing scent that will safely repel insects.

Start enjoying cookouts, camping, picnics.

Cheap, Easy, Economical

Put on picnic table.

Put on Kitchen table to keep bugs out of the kitchen and enjoy the scent.

Remove bottle cap and place the decorative top on the bottle. Insect reeds in the bottle. The reeds will draw and diffuse the fragrance within 36 hours. To refresh the fragrance, remove reeds and place opposite ends into the fragrance.

Bugrepel Insect Repelling Reed Diffuser will last for months.

m top to bottom of the reed- like 20 micro-mini straws, totally open to pull liquid from bottom to top. This wicks the fragrance from inside the bottle, carries it to the top surface of the reed, and releases the fragrance into the air naturally.

Reed diffusers are the best alternative to candles. Strong, vibrant scents. No risk of fire. Bugrepel Reed Diffuser has a fantastic soothing aromatic scent that keeps insects away. Absolutely no heat is needed. This makes them safe for homes, barns, classrooms, offices, nursing homes, and play areas. Reed diffusers emanate NO soot or film onto your furniture, walls and ceiling- the way candles do. If you use an ionic air cleaner, you already know that ionic cleaners must be cleaned twice as often if you use candles in your home. Not so with Bugrepel Insect Repelling Reed Diffuser.

The BEST thing about Bugrepel Insect Repelling Reed Diffuser is that the soothing scent will last for months! Turn sticks occasionally to refresh scent.


Order Bugrepel Insect Repelling Home Diffuser Now
4 oz Plus 10 Diffusers that will last for months

Use on your Kitchen Table or Living Room Table to keep the insects out

Great on Picnic Table
Bugrepel Insect Repelling Home Diffuser does not work for ants, if you have ants, please use

Have Fun Be Happy
May Every Day be a Great Day
All Products are Created with Love for Enjoyment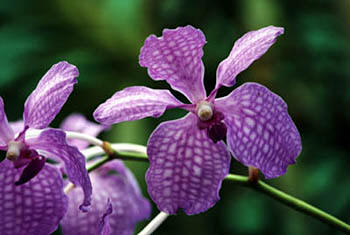 Love, Stress Management, Car Road Rage Remover, Relationship Aromatherapy & Natural Insect Repellents for Dog, Cat, Horse, Child, Travel, Home, Stable, Golf, Fly Fishing, Camping & You with a soothing scent that will make you feel happy and Relaxed.(works 50% stronger than DEET and Safe)

*Products *Car Road Rage Remover *Gay Attract *Man To Woman Attraction *Woman To Man Attraction *Lesbian Attraction *Bugrepel Insect Repellent Home *Ant Control *La hormiga Libre PARA Naturalmente *Water Based Insect Repellents *Oil Based Insect Repellents

*Golf -Get Birdies Not Bites *Fishing *Pets *Personal Note from theCreator of Bugrepel * FAQ-Why Buy Bugrepel? *Insect News--What is the going on with the insect problems- Lyme Disease & West Nile Virus Updates! * Cat Pee Remover and keeps dogs from

peeing and pooping in the house
*Call now and order! 1-908-892-4372 All our Products are 100% Child & Baby-Safe! *Home *Our Link Partners *PR *Privacy Policy *Testimonials *Reiki *Home Basket * Pet Water *Home Diffuser

Protect your Horse friends from Lyme Disease, West Nile Virus, Equine Encephalitis and other Insect-Borne Diseases! *Horse Webpage * *What is Lyme Disease? *Survey

*Money Attraction *Personal Unique Perfume * Be Happy Attraction and What are Essential Oils