Are you tired or stressed

TRY BE HAPPY SPLASH
Don't Worry Be Happy

Be Happy Splash
Scented Oil to make You Happy and Calm
-and also People Who Come In Contact With You........
New! Be Happy Splash uplifts your spirits and the mood of everyone that smells it. Be Happy Splash is 100% Natural Aromatherapy designed to de-stress & lift your spirits. A delightful clean and natural scent that makes people feel happier while being soothing and moisturizing to the skin. Be Happy Splash is designed to help you relax and feel better. The oils are known to raise your vibration through the scent to make you feel happier. Be Happy Splash was created to bring love, happiness, joy, and stress relief to all who smell it. Be Happy Splash contains high quality essential oils of Rose, Frankincense, Lavender, and special aphrodisiac herbs that are in a trade secret combination. Be Happy Splash also comes in a spring water base that can be used all over yourself, your house, clothes, pets, the car, and to help everyone feel happier at your workplace. I studied aromatherapy for many years to create the best mix of herbs to elevate your mood, that is why I am giving away a free sample of Be Happy Splash to everyone, so use Be Happy Splash -Relax and Be Happy!
The reason that Be Happy Splash helps you feel happier is because
there is a mixture of pure high quality essential oils with high
vibrations to lift up your vibration to help you relax and de-stress.


Order Today-every order of 2 ounces or more will receive a
Free book of Tips To Successful Happiness Now
Be Happy Splash is Hand Made in small batches of the highest quality ingredients to
bring you the best possible product with
* No chemicals or additives
* All natural
* Makes a great holiday gift
* We do customized labels for free. Please include or email what you want on the label, if
something special is desired.
* We want you to feel happier now and have fun
*Spray your surroundings to feel happier, de-stress, and help you have
fun and enjoy your day.
Comes in different size bottles
2 ounce personal -pocket or purse size
8 ounce home or work size
32 ounce home size with sprayer
1 gallon -comes with a free refill spray bottle for home, pets, barn, or work. Can be used
to mop the floors and SPRAY ALL OVER ATTRACT POSITIVE AND FEEL HAPPIER
Order here from the product page
What are Essential Oils?
Essential oils are the subtle, aromatic and volatile liquids extracted from the flowers, seeds, leaves, stems, bark and roots of herbs, bushes, shrubs and trees, through distillation. According to ancient Egyptian hieroglyphics and Chinese manuscripts, priests and physicians were using essential oils thousands of years before Christ to heal the sick. They are the oldest form of
medicine and cosmetic known to man and were considered more valuable than gold. There are
188 references to oils in the Bible. The wise men brought the Christ Child gold, frankincense
and myrrh. (Clinical research now shows that frankincense oil contains very high immune
stimulating properties.) In Exodus God gives Moses the formula for "an holy anointing oil".
(Exodus 30:22-25) Some of the precious oils which have been used since antiquity for anointing
and healing the sick are frankincense, myrrh, galbanum, hyssop, cassia, cinnamon, and
spikenard. Science is only now beginning to investigate the incredible healing substances found in essential oils.
Essential Oils have a penetrating characteristic that greatly enhances their ability to be effective. Essential oils will quickly penetrate into the body when applied to the skin. Essential oil placed on the foot will be distributed to every cell in the body in 21 minutes. They will even
penetrate a finger or toe nail to treat fungus underneath.
Essential Oils are highly aromatic and therefore, many of the benefits can be obtained by
simply inhaling them.
Essential oils, when diffused, have been known to be the best air filtration system in the world.
Benefits:Purify, by removing metallic particles and toxins from the air.
Increase atmospheric oxygen.
Increase ozone and negative ions in the house, which inhibits bacteria growth.
Destroy odors from mold, cigarettes, and animals.
Fill the air with a fresh, herbal aromatic scent.
Pure Essential Oils Have Very High Frequency
The effectiveness of essential oils cannot be fully understood without some discussion of
frequency. Frequency is the measurable rate of electrical energy flow that is constant between any two points. Everything has frequency. Dr. Robert O. Becker in his book "The Body Electric" established that the human body has an electrical frequency and that much about a person's
health can be determined by it's frequency.
In 1992, Bruce Tainio of Tainio Technology, an independent division of Eastern State University in Cheny, Washington, built the first frequency monitor in the world. Tainio has determined that the average frequency of the human body during the day time is 62 - 68 Hz. (A healthy body frequency is 62 - 72 Hz.) When the frequency drops, the immune system is compromised. If the frequency drops to 58 Hz, cold and flu symptoms appear, at 55 Hz, diseases like Candida take
hold, at 52 Hz, Epstein Bar and at 42 Hz, Cancer.
Every living thing has a frequency, including diseases-According to Dr. Royal R. Rife, every
disease has a frequency. He found that certain frequencies can prevent the development of
disease and that others would destroy disease. Substances with higher frequency will destroy
diseases of a lower frequency. The study of frequencies raises important questions, concerning
the frequencies of substances we eat, breath and absorb. Many pollutants lower healthy
frequency. Processed/canned food has a frequency of zero. Fresh produce has up to 15 Hz, dry
herbs from 12 to 22 Hz and fresh herbs from 20 to 27 Hz. Essential oils start at 52 Hz and go as
high as 320 Hz, which is the frequency of rose oil.
Clinical research shows that essential oils have the highest frequency of any natural substance known to man, creating an environment in which disease, bacteria, virus, fungus, etc., cannot live.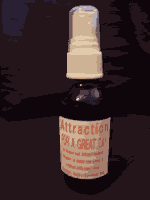 Attraction for a Great Day
-Feel happier. Enjoy your day more. Bring people to you in a pleasant mood. Combination of Attraction and Be Happy so that all that smell it will feel happier and people will be attracted to you in a Happy and Relaxed way.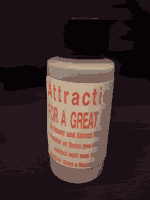 Attraction For Great Day Oil based Attraction Rub on. Use on your wrists, behind your ears, or all over to help attract a great day and feel happier. IT IS NOT GREASY. The base is soybean oil so it will absorb right into the skin to moisturize the skin and leave a subtle, irresistible scent that will help all that smell it feel happier scent that is long lasting. Try 2 ounce of the Attraction For A Great Day Sensual Rub now.\

Be Happy and Calm Splash Water based Splash
- Use all over to de-stress and lift your spirits. Attracts the positive to you.
Spray all over yourself,
* your home,
*your workspace,
*your sheets (helps to give you a good night sleep),
*pets (a great deodorant and will help make the pets feel happier),
*car (remove road rage and the stress of driving),
Order Now Be Happy Today

Be Happy and Calm Relaxing and Moisturizing Oil based Splash
-Rub on for a relaxing message or to have a long lasting uplifting feeling.
-Rub on tired feet to soothe away the problems of the day and help heal aching
dry feet.
-Rub on all over after a shower to moisturize the skin while making you feel
-Great for the bath
happier. Order Now Be Happy Today

Testimonials
"The scent is comforting and pleasant, I use it everywhere."-Terry, Boston
"Be Happy Splash has become my new daily perfume."- Melissa, New York City
"It makes me feel better. Not much is needed and it does not smell like a perfume it smells
warm and friendly and I do feel happier"-Ken, San Francisco
"I feel uplifted when I use it."-Josh and Kim, Alaska
"I feel better."-Margie, New Hampshire
"I love wearing Be Happy Splash - It makes me feel good and relaxed."--Stacy, Florida
"I use it all over the house. It is great for when company comes or the family. I think there
are alot less fights when the family gets together."--Susan, Ohio
"People talk to me more and seem kinder."-Jeanette. New York
"My days are more enjoyable when I wear Be Happy Splash and now I use it all over."-Laura,
New Mexico
"It is a comforting scent."-Phil, Connecticut
"I take it with me everywhere."-Kate, flight attendant
"Soothing to the skin and relaxing--great on my dry skin and at night it really does help on the
feet and all over--I sleep well and wake up with soft skin from the oil--I do it to my husband too
and he loves it."-Nancy and Joe, Colorado
"I just feel better when I use it--great at work seems to cut tensions and stress."-G., New York
"When I use it, I get compliments on how great I smell."-Sonia, California
Order here from the product page
We use a secure cart that is easy and fast
to see other pages for attraction please click on the red hyperlink
Stress Devil-Remove all Stress from you immediately with this natural Aromatherapy
Car Road Rage Remover -lets you have a stress free and relaxing drive to and from work
Call now and order! 1-877-278-8456 All our Products are 100% Child & Baby-Safe and quickly effective on attraction!
Bugrepel Home-Read About Bugrepel Natural Safe Insect Guard for you, your children, pets, that is 50% stronger than DEET and lasts all day
Personal Note from theCreator of Bugrepel
Ant Free Now-If you have ant problems this is the easiest safest natural way to keep them up to a year out of your kitchen, patio, home, or yard-even ant holes. Can safely be used around children, pets, and food. Non-toxic. Just spray and watch the ants run away to take it back to their colony so all the ants dehydrate and die. Ant Barrier-Ants will not go back to the area sprayed.
La hormiga Libre PARA Naturalmente
Stress Devil-Remove all Stress from you immediately with this natural Aromatherapy
Golf- Page Get Birdies Not Bites with Shea Butter for Sunscreen
Fishing-Page To help get fish and not be attacked by fishes--great for fly fishing
Insect News-What is the going on with the insect problems- Lyme Disease & West Nile Virus Updates!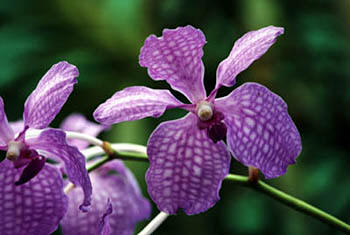 Love, Stress Management, Car Road Rage Remover, Gay & Straight Relationship Aromatherapy & Natural Insect Repellents for Dog, Cat, Horse, Child, Travel, Home, Stable, Golf, Fly Fishing, Camping & You with a soothing scent that will make you feel happy and Relaxed.(works 50% stronger than DEET and Safe)
Thank you for visiting. Have a great day and Be Happy


Created with love for enjoyment
BeHappy* P.O. Box 39* Columbia, NJ* 07832*
Tel(877)278-8456 or (908)892-4372 .
Email: bpg9@yahoo.com
Copyright 2006 Be Happy Splash all rights reserved.