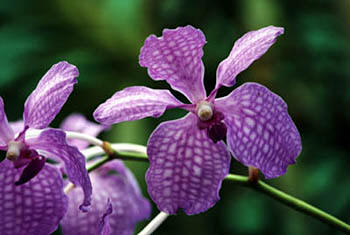 My Buggy Environment
A Personal Note from the Creator of Bugrepel Natural Insect Repellents:
Because Bugrepel has some of the same high quality essential oils that are in the finest perfumes (Orange, lemon, cinnamon, peppermint are some of the ingredients); some men and women have been wearing it just for the fragrance. (The ingredients in Bugrepel are proven natural insect repellents.)

Stay healthy and happy with Bugrepel. Insects have an extemely sensitive sense of smell. Certain plants emit aromatic molecules (essential oils) to attract particular insects to them to aid in self-preservation through pollination, while others can emit specific aromatic molecules to ward off or repel insects for self-protection.
I have combined 10 of the essential oils that repel mosquitoes, ticks, black flies, and fleas in a soybean-oil based spray that will not harm you, your family, pets, or stain clothing. Most commercial products on the market used as bug repellents are harmful and contain irritating chemicals that should not come into contact with the skin, eyes, or mucous membranes (or be inhaled for that matter).
Essential oils are very useful in repelling insects and are a safe and natural alternative. Bugrepel is made of 100% pure high quality essential oils. There is nothing else like it anywhere (patent pending)."
Sincerely,
Barbara Glander, Creator, Bugrepel Natural Insect Repellents, LLC.

I live in a bug haven and am daily concerned with the removal of bugs, ticks, fleas in a non-toxic way from my pets and the house and garden!

BUGREPEL is 100% natural bug repellent spray that contains NO CITRONELLA, NO DEET, NO CHEMICALS, NO DYES, and NO ARTIFICIAL PRODUCTS.

Bugrepel was created out of love & frustration in a very buggy environment!


These are photos of my property and animals. I live on a BOG with a pond & stream in the middle of the woods with MOSQUITOES, FLEAS, TICKS, BLACK FLIES, & VARIOUS OTHER INSECTS.


Everytime the dogs went outside they had AT LEAST 28-45 TICKS!


Now, with Bugrepel we can walk in the woods without ticks!

100% NATURAL HIGHEST QUALITY ESSENTIAL OILS BLENDED TO SMELL GREAT TO HUMANS & PETS BUT REPELS TICKS, INSECTS, FLEAS, BUGS so YOUR WHOLE FAMILY & ANIMALS can sit outside in the garden; hike; camp; horsebackride; fish; sunbathe; picnic; and enjoy the outdoors!

Bugrepel Natural Insect Repellents...

Natural Insect Repellents for Dog, Cat, Horse, Child, Travel, Home, Stable, Golf, Fly Fishing, Camping & You with a soothing scent that will make you feel happy and Relaxed.(works 50% stronger than DEET and Safe) & Love, Stress Management, Car Road Rage Remover, Relationship Aromatherapy

*Products *Car Road Rage Remover *Bugrepel Insect Repellent Home *Ant Control *La hormiga Libre PARA Naturalmente *Water Based Insect Repellents *Oil Based Insect Repellents

*Golf -Get Birdies Not Bites *Fishing *Pets *Personal Note from theCreator of Bugrepel * FAQ-Why Buy Bugrepel? *Insect News--What is the going on with the insect problems- Lyme Disease & West Nile Virus Updates! * Cat Pee Remover and keeps dogs from

peeing and pooping in the house
*Call now and order! 1-908-892-4372 All our Products are 100% Child & Baby-Safe! *Home *Our Link Partners *PR *Privacy Policy *Testimonials *Reiki *Home Basket * Pet Water *Home Diffuser

Protect your Horse friends from Lyme Disease, West Nile Virus, Equine Encephalitis and other Insect-Borne Diseases! *Horse Webpage * *What is Lyme Disease? *Survey

*Money Attraction *Personal Unique Perfume * Be Happy Attraction and What are Essential Oils
Bugrepel • bugrepel@yahoo.com • p: 877-278-8456; 908-892-4372 • P.O. Box 39, Columbia, New Jersey, 07832,

Privacy Policy/Terms of Service
Merchant policy

Copyright 2000-2006 Be Happy Bugrepel. All rights reserved. Text and graphics are protected by US & International copyright laws and may not be copied, reprinted, published, translated, hosted or otherwise distributed by any means without explicit permission.