ENJOY THE MOMENT
Natural Aromatherapy to help You, Your Family, and Pets Feel Happier

Works FAST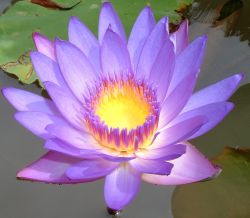 YY-Reduce Stress
Y-Share Happiness
Y- Enjoy The Moment
Y-Have Fun
Y- Feel better

Free Sample of Enjoy The Moment
Free .25oz Enjoy The Moment Oil-Immediate Stress Relief and feel happier with a soothing blend of essential oils, herbs, and crystals. Light scent that works right away. Rub on yourself--put some on pressure points for immediate relief, great for office stress or as daily perfume -- use after shower or in bath
Natural Aromatherapy with a calming scent . The scent is like early morning on a fall day.
Calming sweet-spicy scent of lotus, the fresh scent of neroli, the earthy scent of sandalwood
& frankincense plus 20 other herbs & essential oils create a complex blend that works fast and keeps
working PLUS a rose quartz crystal to help in each bottle.
Try today
Yale scientists have discovered that chronic stress or major depression can cause the loss of brain volume,
a condition that contributes to both emotional and cognitive impairment.
I KNOW STRESS. I have been obsessed with removing it and feeling happier. I have battled cancer, beaten, family dead, set on fire, conned and threatened so lost everything including home and business, given up for dead. Stress incredible. Heartache, hair loss, weight gain. I am happy NOW-. It works and I am living proof. Giving away samples so others can feel happier. STRESS MAKES EVERYTHING WORSE.
-spent years passionately obsessed with creating the ultimate way to help feel less stressed and happier
Works FAST

Each bottle starts working as soon as you smell and use it.
Try today--you just must pay shipping and handling
Personalized Bottles --please leave name
Enjoy the Moment Perfume--made with the same ingredients of a fine perfume plus essential oils and a rose quartz in the bottles to help you feel happier and enjoy every moment more. The scent is like early morning on a fall day.
Calming sweet-spicy scent of lotus, the fresh scent of neroli, the earthy scent of sandalwood
& frankincense plus 20 other herbs, essential oils & a rose quartz
Personalized Bottles --please leave name
Enjoy the Moment 2oz
Price: $19.99
Qty:


Enjoy the Moment Oil - -Immediate Stress Relief and feel happier with a soothing blend of essential oils, herbs, and crystals. Light scent that works right away. Rub on yourself--put some on pressure points for immediate relief, great for office stress or as daily perfume -- use after shower or in bath
Natural Aromatherapy with a calming scent . The scent is like early morning on a fall day.
Personalized Bottles --please leave name
Enjoy the Moment Oil 2oz
Price: $19.99
Qty:


Worry Free --Stop the worry, stress, anxiety and feel happier with this natural aromatherapy blend. comes in a perfume and oil base.
Great for men and women to enjoy their day. The scent is the exotic scent of ocean on a Phuket Beach - 25 different herbs, essential oils & a rose quartz to wash away all worry. 2oz bottles $19.99
Personalized Bottles --please leave name
Worry Free 2oz
Price: $19.99
Qty:


Worry Free Oil 2oz
Price: $19.99
Qty:



High Life For Home --Have a calm peaceful home
Use all over your home and barn for a happy peaceful setting. Especially the family room--great to help everyone feel happier
Personalized Bottles --please leave name
High Life for Home 8oz
Price: $9.99
Qty:


High Life for Home 32oz
Price: $14.99
Qty:



Happy Pet --This is great for dogs, cats, horses, bird cages, pet bedding, barns
Reduce Stress and have your pet smell great!
Fantastic for fearful animals, thunderstorm days, pleasant trips in car with pet, for barns, for new animals, trips to vet, helps animals smell good and feel happier --great as a doggie perfume! Personalized Bottles --please leave name
Happy Pet 8oz
Price: $5.95
Qty:


Happy Pet 32oz
Price: $5.95
Qty:


32oz is $14.99

Drive Free --feel happier of tension, stress, anxiety, traffic problems
Personalized Bottles --please leave name
Drive Free 8oz
Price: $8.99
Qty:


Drive Free 32oz
Price: $14.99
Qty:


Suppose you could spray a fine mist on yourself that would last all day


(and to get a greater effect to mist the inside of your home, workplace, and car).
And then you would feel immediately less stressed, more relaxed, and more alert.


Imagine…a pleasant day feeling happier with no one annoying you.


Sounds too good to be true?


Well, it isn't if you have the right tools.


Think about it. A way to immediately calm you and remove your stress is
the most powerful product you could ever have. Every day can be enjoyable and
turn from frustration and anger to calm and relaxation. Simply put, you
can have stress reduced relaxing days.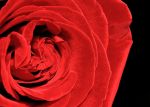 · Spray and Instantly Remove Stress
· Calming Scent for all that smell it
· Spray around your home to help everyone unwind and feel happier
· All Natural Spray using Plant Scents-Aromatherapy to stimulate the brain
to keep you alert but feeling happier so that other drivers do not bother you so much.
· Can be used at work to have a more relaxing day
· Keep annoying coworkers from bothering you so much by using Enjoy the Moment
· Watch the compliments at your cologne--subtle Scent that can be used as a cologne for men and women
· Enjoy your day, have fun, and feel more calm plus, lots more



Testimonials

At last! Every day can be stress free and life can be enjoyable and fun.

But don't take my word for it, here's what customers from all over the country are saying
about this unique System:


"It really works. I now use it as a daily cologne and get compliments.
It really works. I spray it on and I feel less stressed, more relaxed,
and my days are easier and less frantic."- Ron from New York

"I have 4 kids and dogs and pay does not go as far as it once did.
I am working all the time and stressed out of my mind. I feel like a
time bomb. I tried the Worry Free and it works. It does help me enjoy
my days more and things do not bother me as much and I love the scent--
I smell it and actually do feel more relaxed and less bothered. Thank you."--Sheryllynn from Chicago

"The scent is elegant and subtle but I spray it around my home,
work, car, on myself and my days are so much better."--Carole from San Francisco

" My dog would go nuts during thunderstorms and my horse hated to get into the trailer--happy pet works!!!" --Kris from Arkansas
"I started using the High Life for home on a whim. I wanted something to calm the tense
husband. So I sprayed it around. The scent actually made me feel happier. When he came home
we had a nice dinner. Tension was not there like before. I could not believe it but it works
My aunt is cranky and miserable. She lives to be miserable. She came over. We had a pleasant
time and she did not bother me like normal. I now a looking forward to Thanksgiving!"==Anne, Boston

My father is type A road rage --It did not change his personality but we did have a good trip and a nice chat during the drive.--Sue from Chicago

"I use Enjoy the Moment at work and it keeps the annoying coworkers at bay.
It helps me handle situations and problems better so that I do not get so
stressed and the annoying people do not bother me as much. I use it daily." --Joe from Florida


I know you're probably still skeptical and a bit on the conservative side,
but think about this – if you keep doing the same things over and over again
– you'll only succeed in getting the same results. That's why I want to let try out my proven
Enjoy the Moment System– completely and totally risk-free! 100% Guarantee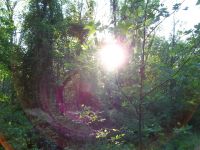 877-278-8456



Copyright 2000-2012 Be Happy All rights reserved. Text and graphics are protected by US & International copyright laws and may not be copied, reprinted, published, translated, hosted or otherwise distributed by any means without explicit permission.