Monroe County Homeless Initiative Case Worker
Catherine works very hard with the clients to help them to find ways to get them back on track and in homes and she works tirelessly with the volunteers to create promising futures for the homeless people that come in.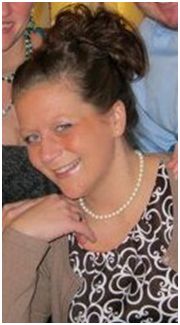 Catherine earned her Master's in Psychological Services in 2011 and was hired as the case manager for the Day Center by Catholic Social Services. She is responsible for all intakes, referrals, data entry, grant reports, counseling services and is able to help clients with SNAP and Medical Assistance through the Welfare Office. When immediate services are not available, clients are always welcome to come to her as an ear to listen, which she considers her livelihood.
Success stories stem mainly from the collaborative work with not only the founders and volunteers that are so incredibly supportive, but also the kind heartedness of the clients that come to the Day Center every day.
In addition, affiliated mental health and housing agencies have worked closely with her in assuring that she is aware of any and all opportunities that arise in which some of our clients may qualify for special housing situations. For instance, recently MHDS contacted Catherine regarding an opening though Crossroads Community Services for a single person with a mental illness diagnosis. Through referrals and an interview process, one of our clients were successfully housed after being considered "chronically homeless" and living on the street for several years.
Catherine was also recently faced with a situation including a mother and her ten year-old son with absolutely nowhere to stay. Children and Youth were threatening to take the son away if we did not find a place for them to stay immediately. After many phone calls throughout the entire state, Catherine and other volunteers were able to convince Family Promise of Carbon County to take them that evening and we were able to avoid a foster care situation.
Catherine hopes to continue to fight to de-stigmatize the homeless population and house as many clients as possible, regardless of their situations. Our philosophy at the Day Center is that no one should go hungry, cold or homeless, and though the hard work of our team, we plan to reach this goal regardless of what it takes.