Monroe County Food Assistance Programs

Food Pantries: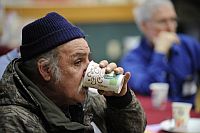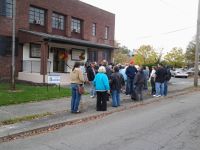 New Life Food Pantry (ULC Building, across from CVS)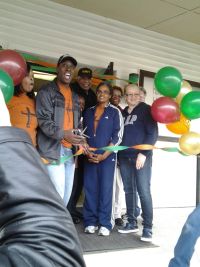 265 South Courtland Street
East Stroudsburg, PA
Hours: Wednesday 3-4:30 pm

BUSHKILL OUTREACH PROGRAM
P.O. Box 103, Route 209, Bushkill, PA 18324
Phone: 570-588-0660
Hours: Tuesday - Thursday from 8:00 am - 12:00 noon
Eligibility: Residents of Pike & Monroe Counties.

CHRISTIAN AWARENESS MINISTRIES ECUMENICAL
P.O. Box 434, Route 447, Canadensis, PA 18325
Phone: 570-595-9141
Pantry Hours: Monday 9:00 - 11:30 am
Eligibility: Residents of Barrett, Price & the northeastern ends of Paradise Townships.

PLEASANT VALLEY ECUMENICAL NETWORK - Food Pantry
P.O. Box 561, Saylorsburg, PA 18353
Phone: 570-992-3136
Pantry Hours: Tuesdays at 9:30 am
Eligibility: West End Residents - Hamilton, Polk, Jackson, Chestnuthill, Eldred, and Ross Townships


POCONO MOUNTAIN ECUMENICAL HUNGER MINISTRY
Coolbaugh Municipal Building basement, Tobyhanna, PA 18466
Phone: (570) 894-2072
Pantry Hours: First Wednesday of the month 9 - 11am, First & Third Saturday of the month 9 - 11am

Eligibility: Residents of Pocono Township, Borough of Mt. Pocono, Coolbaugh Township, and parts of
Paradise and Tobyhanna Townships. Income Guidelines

SALVATION ARMY
226 Washington Street, East Stroudsburg, PA 18301
Phone: 570-421-3050
Pantry Hours: 4th Thursday of the month, 9:30 - 11:30 am
Eligibility: Residents of Smithfield, Stroud Townships, Borough of East Stroudsburg, Stroudsburg,
Delaware Water Gap and parts of Pocono Township.

TOP OF THE MOUNTAIN ECUMENICAL NETWORK
Christ the King Community Center, P.O. Box 171, Blakeslee, PA 18610
Phone: (570) 646-7456
Pantry Hours: 1 Tuesday per month (Call for specific date each month)
Eligibility: Residents of Coolbaugh, Tobyhanna and Tunkhannock townships.

EFFORT UNITED METHODIST CHURCH - SUPPLEMENTAL FOOD RESOURCE CENTER
Merwinsburg Road, Effort, PA 18330
Phone: 570-629-1890
Pantry Hours: Saturdays, 10 am - Noon
Eligibility: For West End residents only.

STROUDSBURG WESLEYAN CHURCH PANTRY
North Fifth Street, Stroudsburg, PA 18360
Phone: 570-421-0750
Pantry Hours: 1st & 3rd Friday of the month, 5-6 pm
Eligibility: No Income Guidelines.
Open to the General Public.

THE OASIS OF LOVE, INC. — VICTORY FOOD PANTRY AND RESOURCES
814 Monroe Street - Suite 201, Stroudsburg, PA 18360
Phone: 570-972-0838
Hours: Monday - Thursday from 9 am - 6 pm

WOMEN, INFANTS & CHILDREN (W.I.C.)
East Stroudsburg: 570-424-8784 ~ Mt. Pocono: 570-839-5901
Toll Free: 1-800-WIC-WINS (1-800-942-9467)
WIC provides nutritious food and nutrition counseling. WIC serves low-income pregnant, postpartum
and breastfeeding women, and infants and children up to age 5 who are at nutrition risk.


Route 209 at Tanite Road, Stroudsburg, PA 18360 (Monroe County Assistance Office)
Phone: 570-424-3030 Toll Free: 1-877-905-1495
The Food Stamp Program helps people with little or no income buy nutritious food.